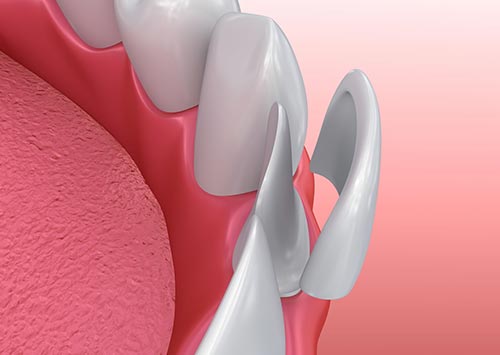 Dental Veneers in Ottawa
Ottawa's go-to dental clinics for cosmetic veneers.
Veneers are one of many cosmetic treatment options that help our patients achieve the show-stopping smile they've been dreaming about. Though veneers are designed to cover up the front-facing sides of the teeth, these extremely thin, durable shells can make a huge impact on your entire smile, including the shape, size, length and colour of your teeth.
How do dental veneers work?
The seasoned dental staff at Apple's Dental Clinics permanently bond your custom-adjusted veneers to the front sides of the teeth. During your initial visit, your dentist will have to shave down some of your natural tooth enamel to allow the veneers to blend in well with your smile. This just means you will have to keep an eye on the integrity of your veneers over time.
Get in touch with your nearest Apple's Dental Clinics location in Ottawa for more information!