About Apple's Dental Clinics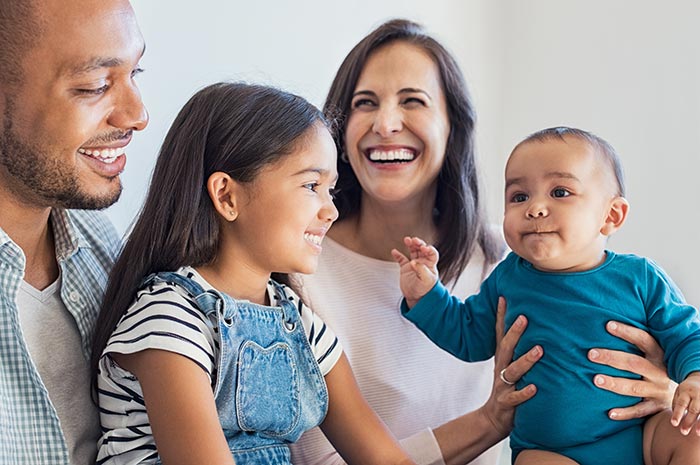 Benefit From Advanced Technology
Apple's Dental Clinics welcomes you as a patient! We use the latest dental technology to offer excellent dental care to provide a pleasant, stress-free experience. For your convenience, our clinics offer evenings and Saturday appointments as well as electronic insurance processing for easy and quick payment.
Patient Care At Your Ottawa Dental Clinic
We pride ourselves on the care of our patients. We welcome patients of all ages and provide services in both English and French. We take great pleasure in making your first dental experience with us enjoyable and maintaining long term relationships with every one of our patients.
The Philosophy Behind Your Ottawa Dental Clinic
Our philosophy for our clinics is what we strive for every day. "A family-oriented practice in a friendly and caring environment dedicated to excellence." We look forward to creating happy, healthy, and bright smiles for you and your family in the years ahead.
Your Conveniently Located Ottawa Dental Clinic
All our clinics are conveniently located to make it easy for you to choose which one will be your new dental home. Once you choose your Ottawa dental clinic, you will also be able to locate it easily on the map, call with a simple click, and request the appointment that suits your scheduling needs.
We Are Accepting New Patients!
If you are looking for a new dental family, we welcome you to join ours. We are accepting new patients of all ages and we are happy to help you with your smile.
Our team here at your Ottawa dental clinic is ready to embark on a journey towards a brighter smile with you!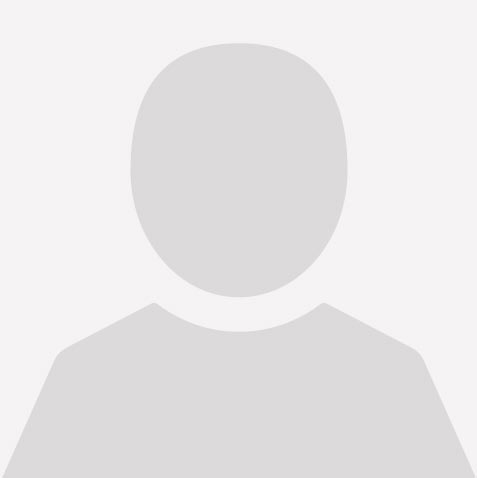 Dr. Amir Mirzaei
Doctor of Dental Surgery
He started his undergraduate science degree at Concordia University in Montréal in 1987. A year later, having developed a passion for Human Anatomy and cell biology, he was admitted to the only undergraduate degree in Human Anatomy offered across Canada at McGill University. Besides all of the important anatomical courses such as Histology, Neuroanatomy, Physiology, Immunology, and Microbiology, he developed a big interest in Head and Neck Anatomy. The passion for becoming a Dental Surgeon was more realistic now. While growing up, he had enjoyed doing fine woodwork and making artwork such as necklaces, earrings, hairclips, penholders, and jewelry boxes. "With the love for science and dentistry and being so dexterous as well as my passion towards helping people, it was just a natural choice for me to become a dentist," says Amir. After graduating in 1994, Dr. Mirzaei moved to Niagara Falls, Ontario as an Associate Doctor. In 1995, Dr. Mirzaei founded Apple's Elmvale Dental Clinic. Over the past few years, he has attended hundreds of hours of postgraduate courses in different fields of dentistry, especially in esthetic dentistry. To do his share of teaching, he has been a part-time clinical instructor at La Cite Collegiale in Ottawa for the past few years. He is an international educator, traveling to underdeveloped countries and assisting the local dental clinics on a volunteer basis. Life enrichment is about maintaining perfect physical, mental, and social well-being in a balanced way to give us a sense of fulfillment and a stage of ever happiness. These words are the crux of Dr. Mirzaei's philosophy about dentistry that is rooted in preventative care based on careful comprehensive dental examination and diagnosis. Dr. Mirzaei has been helping his patients achieve the healthiest and most beautiful smiles possible by combining his artistry and experience with the latest technological innovations It is no wonder that patients travel from all over to see Dr. Mirzaei. He listens very patiently to his patient's concerns and offers them different cosmetic and smile enhancement options including esthetic bonding, porcelain veneers, natural-looking crowns and bridges as well as dental implants. Memberships: Canadian Dental Association, Royal College of Dental Surgeons of Ontario, Ontario Dental Association, Ottawa Dental Society, and American Academy of Group Dental Practice. Hobbies Canoeing, Kayaking, Biking, Mountain Climbing, Swimming, Jogging, Reading, Snorkeling, Diving, and Squash. Goal To climb Mount Kilimanjaro and to climb up to the base camp of Mount Everest. Volunteer Missions Cuba, Dominican Republic, Turkey, Bolivia, Haiti, Tanzania, and Nepal.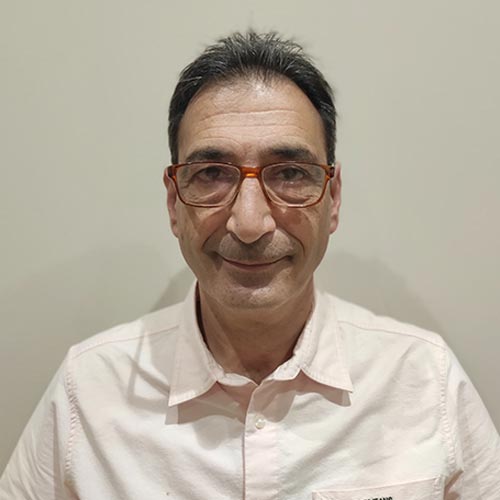 Dr. Behzad Gholizadeh
Doctor of Dental Surgery
Dr. Behzad Gholizadeh has been working at Apple's Elmvale Dental Clinic from the time of its opening in 1995. He graduated from McGill University dental school in 1995 and then moved to the capital city. Dr. Gholizadeh has taken many specialty courses and enjoys all aspects of dentistry but particularly root canal therapy, crowns, bridges, dentures, and esthetic dentistry. This allows him to care for any concern his patients may have and gives him the ability to restore function, as well as taking into consideration any cosmetic needs. In his free time, Dr.Gholizadeh enjoys spending quality time with his family, reading, and traveling. Dr. Gholizadeh offers bilingual services both in French and English.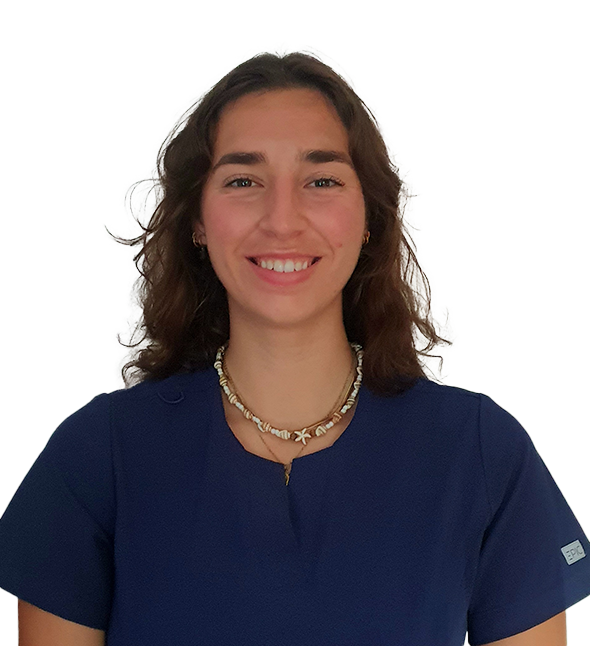 Dr. Ceres Kosuta
Dr. Ceres Kosuta completed her Bachelor of Biomedical Science (Honours) at the University of Ottawa in 2019. Subsequently, she pursued her dental surgery degree at University College Cork in Ireland. Dr. Kosuta is deeply committed to addressing oral healthcare disparities among underserved communities. Throughout her training, she provided essential dental services to marginalized populations in Ireland, showcasing her dedication to making oral healthcare accessible to all. Beyond her professional pursuits, Dr. Kosuta enjoys experimenting with new recipes, playing the guitar, and hiking. Fluent in English and French, Dr. Kosuta is excited to bring her passion for dentistry to her community and provide top-notch dental care to every patient.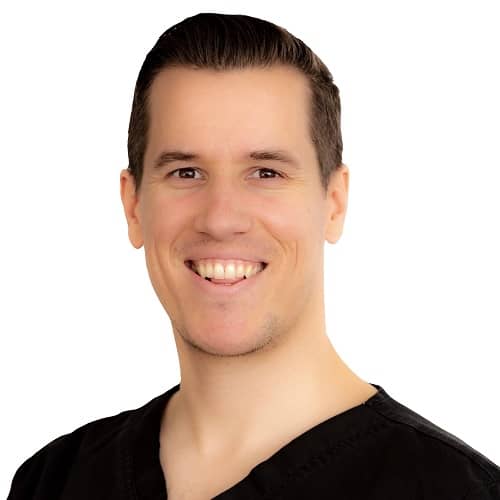 Dr. Charles Tremblay
Certified Periodontist
Dr. Charles Tremblay is a licensed periodontist. He completed his Doctor of Dental Medicine degree with honours from the Université de Montréal in 2016, followed by a General Practice Residency at the Université Laval in 2017 for advanced dental and surgical training. From the University of Toronto, he obtained his periodontics specialty training and a Master of Science (Periodontology) degree in 2020. Dr. Tremblay was a clinical instructor in periodontics at the University of Toronto, published in peer-reviewed journals and presented internationally on various topics regarding dental implants and the effect of periodontitis on systemic health. Dr. Tremblay focuses on clinical treatment of periodontal and mucogingival diseases as well as dental implant related surgery. He is a member of the Canadian Academy of Periodontics, Ontario Society of Periodontists, Royal College of Dental Surgeons of Ontario, l'Association des parodontistes du Québec, l'Ordre des dentistes du Québec and Fédération des dentistes spécialistes du Québec. Outside of clinical practice, Charles maintains an active lifestyle with his close ones.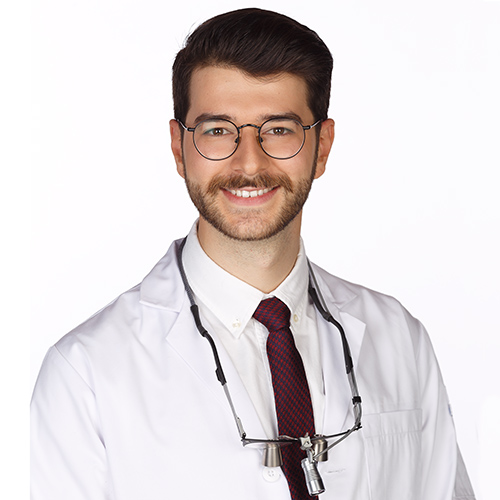 Dr. Evangelos (Evan) Benak
Dr. Evangelos (Evan) Benak completed his Bachelor of Health Sciences (Honours) degree at McMaster University in 2017. He attended the University of Toronto to complete his Doctor of Dental Surgery training in 2021. With his relocation to Ottawa, Dr. Benak is excited to be joining the Apple's family and enriching his knowledge and experience by treating all his patients with kindness, empathy, and respect. In his spare time, Dr. Benak enjoys theatre, music, the performing arts, hiking, and spending time with family and friends.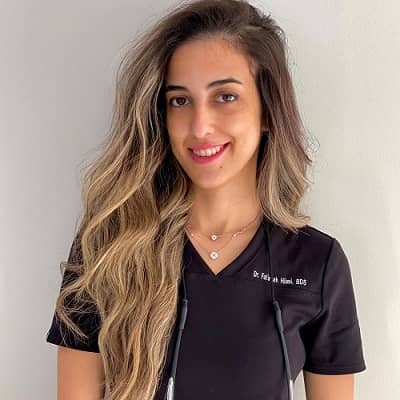 Dr. Fatima Hilmi
General Dentist
Dr. Fatima Hilmi completed her Bachelor of Science Honours at Carleton University. From there, she attended the National University of Ireland where she earned her dental surgery degree in 2020.
Dr. Hilmi holds sincere interest in helping others. She highly values patient education. She always takes her time to listen and answer any questions thoroughly. She applies her expertise to care for patients with passion and understanding. In her free time, Dr. Hilmi enjoys singing, traveling, shopping, and spending time with family and friends.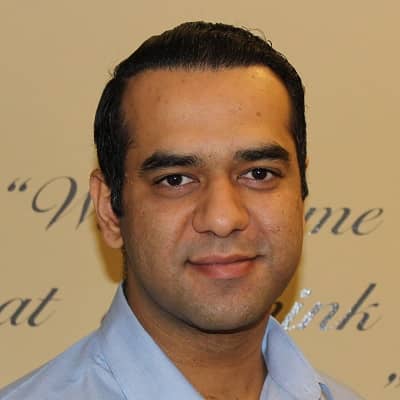 Dr. Hasan Ahmed
General Dentist
Dr. Hasan Ahmed, General Dentist, graduated from Army Medical College, NUST in 2012. Dr. Ahmed enjoys helping patients smile with confidence. Dr. Ahmed is Invisalign® Fundamentals certified. Outside of the practice, Dr. Ahmed enjoys traveling, swimming, and hiking. Dr. Ahmed supports the following charities: Unicef and Plan International.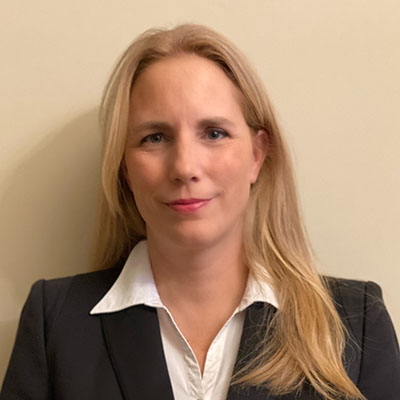 Dr. Isabelle Brosseau
General Dentist
Dr. Brosseau has been working at the Apple's Portobello Dental Clinic since 2001. Previously, she graduated from l'Université de Montréal in 1996 and completed a one year residency in a multidisciplinary program at the CHUM (Centre Hospitalier de l'Université de Montréal) in 1997. She subsequently obtained a Master's Degree in Health Administration at the same university in 1999. From 1997 until 2001, Dr. Brosseau worked in a private practice on the south shore of Montreal and taught Denturology and Lab Techniques at Cegep Édouard Montpetit. She was on the board of directors of the Montreal Dental Society Committee from 1997 until 2001 and a member of the ACDQ (Association des Chirurgiens Dentistes du Québec) from 1997 until 2002. Dr. Brosseau enjoys all aspects of dentistry and since relocating to Ottawa she is not only working at the Portobello Dental Clinic but also taught dental hygiene students at La cité collegiale from 2001-2007, and, she is a committee member of the Ontario Dental Association. Dr. Brosseau offers services in both French and English.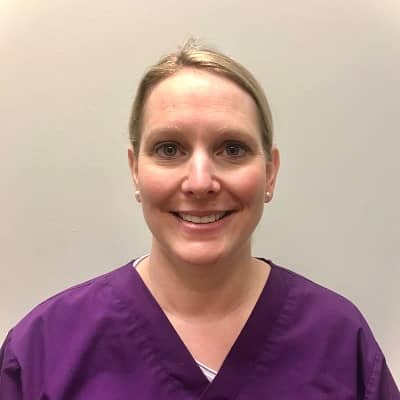 Dr. Judith Galipeau
General Dentist
Dr. Galipeau proudly joined Apple's Crown Dental Clinic in September 2009. Dr. Galipeau obtained her degree in dentistry from the University of Montréal in 2002 and started her career in Buckingham (QC) as a full-time associate. While working in Buckingham, she had the opportunity to treat children in the local hospital. Dr. Galipeau also practiced in Montréal, Hull, and in her hometown of Maniwaki (QC). Dr. Galipeau's philosophy as a dentist has always been simple and straight-forward: to give the best possible care with the least amount of discomfort to her patients. To this end, she strives to keep learning about the latest developments in her field and to continually improve upon existing techniques. Dr. Galipeau was a member of the ACDQ (Association des chirurgiens dentistes du Québec) and of the ODQ (Ordre des dentistes du Québec) from 2002 to 2008 and is now a member of the ODA (Ontario Dental Association) and of the RCDSO (Royal College of Dental Surgeons of Ontario). In her spare time, Dr. Galipeau enjoys traveling, physical training, and getting together with friends and family. Dr. Galipeau offers bilingual services both in French and English.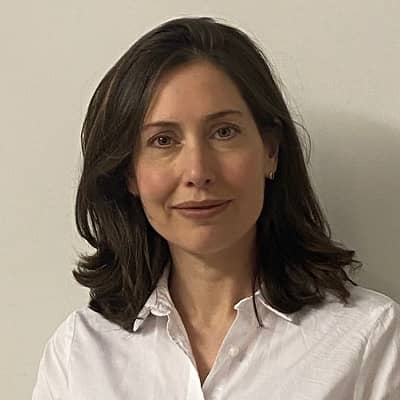 Dr. Mary Lapner
General Dentist
Dr. Mary Lapner is a bilingual dentist who has been practicing dentistry in Ottawa for over twenty years. She strives to help patients feel at ease by ensuring that all of their questions are answered and that all of their concerns are addressed. It is very important to Dr. Lapner that every patient feels that they are in a warm and comfortable atmosphere, that they fully understand all of their options, and that treatment decisions are made in their best interest. Dr. Lapner endeavours to maintain the highest standard of quality and care in dentistry. An Ottawa native, she attended Lisgar Collegiate, followed by the University of Ottawa for a Bachelor of Science degree. She then continued her studies at the Faculty of Dentistry at the University of Toronto, obtaining her Doctor of Dental Surgery degree in 1999. Having grown up in a family of health care professionals, and having spent many hours volunteering at the Ottawa Hospital, Dr. Lapner developed an interest in health care from a young age. She took a specific interest in oral health after exploring many aspects of life sciences and patient care. Dentistry was the perfect fit. Upon graduation from dental school, she completed a one-year dental residency program where she worked in numerous Toronto hospitals and provided much needed dental care to First Nation reserves in Northern Ontario. This residency broadened her experience and gave her the opportunity to treat a wide range of oral health issues. Dr. Lapner is an active member of the Canadian Dental Association, Ontario Dental Association, The Royal College of Dentists of Ontario, and The Ottawa Dental Society. In order to keep up with the latest techniques and standards in dental care, she continues to take an interest in all aspects of dentistry through active participation in continuing education courses. Dr. Lapner lives in Ottawa with her husband and three children. When she is not at work, she enjoys spending time with her family, reading, cycling, running, and cross country skiing. She is looking forward to meeting you and helping you achieve your optimal oral health.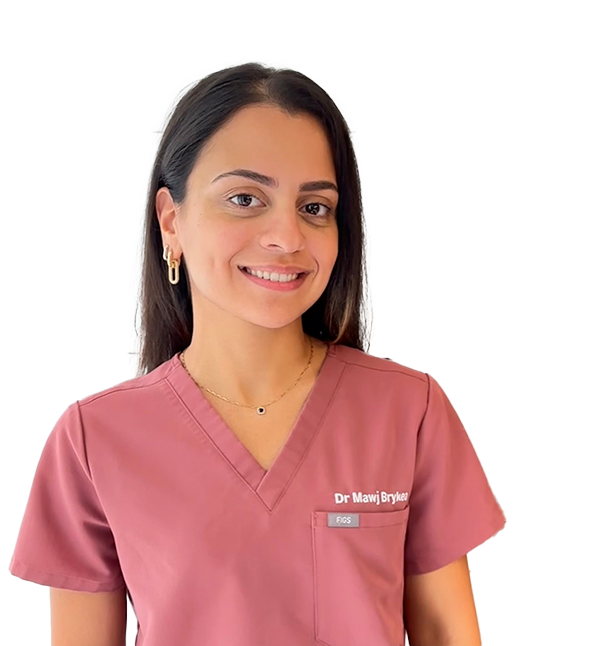 Dr. Mawj Brykea
Associate Dentist
Dr. Mawj embarked on a journey to fulfill her aspiration of becoming a dentist in Australia after completing her Bachelor's degree in Biochemistry and Biotechnology (Honours) at Carleton University in Ottawa. Throughout her training, Dr. Mawj had the opportunity to offer general dentistry services to underserved communities in various regions of Australia. She has acquired a wide range of skills, with a particular emphasis on restorative and aesthetic dentistry. When she's not at the clinic, Dr. Mawj indulges in her passions for cooking diverse cuisines, exploring new destinations, and engaging in stand-up paddling.