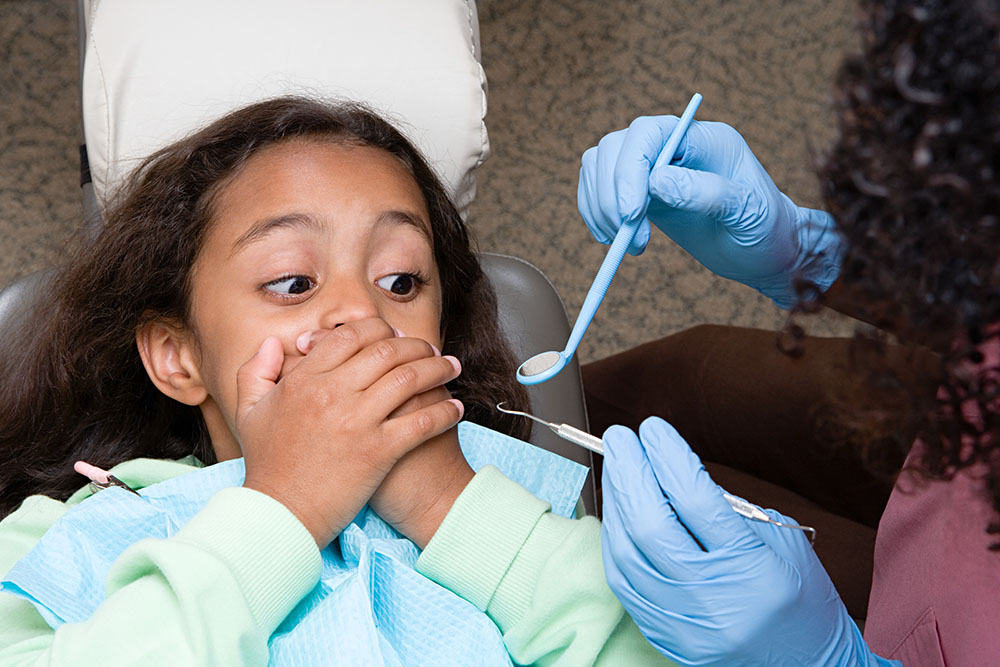 Your Children's Dentist in Ottawa
At Apple's Dental Clinics, located in Ottawa and serving the Ottawa, ON, area, we're committed to giving your child a beautiful, healthy and confident smile! As a family-friendly clinic, our dedicated staff are trained to exercise patience, compassion and a friendly demeanor towards our young patients.
We always practice a "show-tell-do" technique. This means we'll show our junior patients what we will be doing, and we'll explain everything to them in as positive a manner as possible before moving ahead with any treatment. This helps us to provide a more fun and positive experience for young and first-time patients. So if your family is looking for a dental clinic in the Ottawa, ON area, call Apple's Dental Clinics today!
Tips for Parents
While we do our part providing children's dentistry services, it's also important for parents to be knowledgeable about the best practices for your child's dental health. Here is some important information:
A child's teeth usually begin to appear at roughly 6 months of age. It is recommended that your child visit a dentist by 1 year of age. It can be challenging to brush a toddler's teeth, but it is important to do because decay can start easily and develop very quickly in children's teeth.
Thoroughly wipe your infant's gums after each feeding with a soft wet cloth. This stimulates the gum tissue and removes food debris.
If your baby sleeps with a bottle or sippy-cup, only fill it with water.
Young children cannot clean their own teeth. Brush for them when they are very young and brush with them as they grow older.
Use a tiny smear of fluoride toothpaste (the size of a grain of rice) and gradually increase to a small pea-sized amount by age 3.
Brushing should last for at least 2 minutes, and should be done twice a day.
Visit the dentist every 6 months to check for cavities in the primary teeth and for possible dental developmental problems. Finger or thumb sucking can potentially lead to occlusion problems. Any dental developmental problems detected and treated early can, in most cases, simplify future orthodontic treatment.