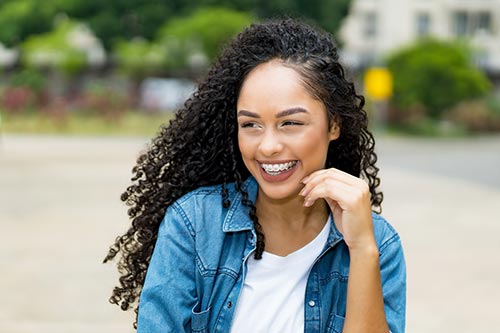 Orthodontists in Ottawa
Normalizing conventional orthodontics for all ages.
Traditional braces are still considered highly effective treatment methods for many orthodontic concerns. These days, they come in a variety of materials and can be used to correct spacing issues as well as temporomandibular disorders (TMD) in adults. Braces are no longer "just for teens"!
Highly specialized orthodontic services at Apple's Dental Clinics.
Our highly specialized orthodontists use advanced orthodontic approaches to treat patients across our Ottawa locations. They address common concerns pertaining to teeth alignment, muscles, ligaments, and bony structures within the dentofacial field.
Your health and happiness matter to our Ottawa dentists.
A well-aligned smile can make a world of difference in a person's self-confidence and quality of life. Braces can effectively improve the look of your smile thanks to the many advances in orthodontic technologies. Contact us today to learn how we can give you your brightest smile yet!