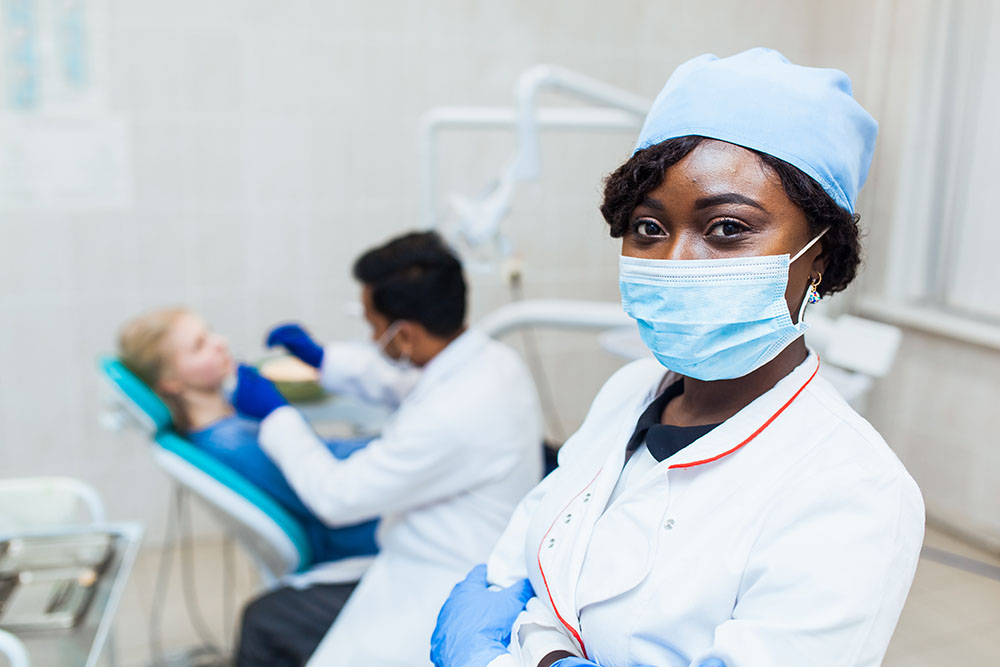 ​Oral Medicine in Ottawa
Oral medicine and pathology is one of nine recognized dental specialties in Canada. Oral medicine deals with the treatment of common oral diseases and disorders. Oral medicine is one of the applied components of this specialization, and it is mostly non-surgical in nature.
Practitioners of Oral Medicine
Practitioners of oral medicine are essentially "doctors of the mouth." In Canada, they will have undertaken a specialized program of study in oral medicine. This includes education in basic medical sciences, as well as more specific oral issues and diseases.
In some cases, practitioners of oral medicine will also have specialized studies in oral pathology or in oral and maxillofacial pathology. Oral pathology refers to the diagnosis of oral diseases and abnormalities. Meanwhile, oral and maxillofacial pathology refers to the diagnosis of disorders and diseases that affect the oral and maxillofacial region (which includes areas such as the oral cavity, salivary glands, joints, jaws, facial muscles, and perioral skin).
Medically complex patients may be referred to an oral medicine practitioner by their dentist. This could include people with multiple or unusual oral diseases or conditions, or patients with other diagnosed medical conditions or complications.
Oral medical practitioners may also be called on to advise dentists or doctors in the diagnosis or treatment of oral diseases and conditions. They often work closely with dentists, physicians, dermatologists, gastroenterologists, neurologists, and mental health specialties, among others.
Tools & Patient Care
Oral medicine aims to coordinate the care of medically complex patients. The treatment and management of medical conditions (such as diabetes, cardiovascular diseases, mental health issues, or developmental conditions) can impact the availability of dental treatment methods. Oral medicine practitioners take these factors into account to find the best route of treatment for the patient.
Medicine and dentistry go hand in hand. Oral medical practitioners may also be able to help diagnose issues of the mouth, head, and neck that are caused by other systemic medical conditions.
For example, Crohn's disease is an inflammatory condition that affects the digestive tract. However, almost half of all Crohn's patients also develop mouth sores or ulcers. In fact, many diseases and conditions have oral manifestations in the form of sores, ulcers, inflammation, swelling of the gums, and dry mouth.
Another example of an oral medical specialist as part of a treatment plan for a patient is in the case of oral cancer treatments. An oral medical specialist can help create and guide a treatment plan for oral cancer, while also watching for complications from the treatment.
Most of the tools used by oral medicine practitioners are non-surgical in nature. They may include injections, medications, antibiotics, radiographs, diagnostic tools, and other minimally invasive tools.