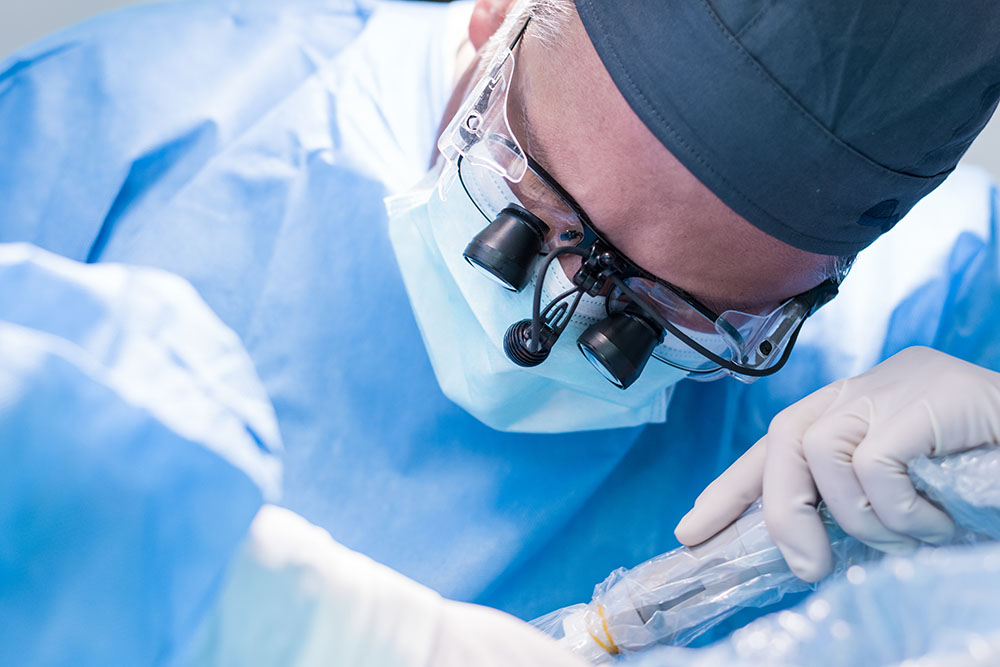 ​Oral and Maxillofacial Surgery in Ottawa
Oral and maxillofacial surgeons provide surgical interventions for complicated diseases and conditions. Oral surgeons are highly trained in many procedures and can treat both hard and soft tissues in the mouth and the connecting structures.
When is Oral Surgery Needed?
Oral surgery is usually needed to remove impacted wisdom teeth, install dental implants, or remove oral lesions. These treatments can all be performed by our experienced dentists, but if there are complications in planning the treatment, certified oral maxillofacial surgeons will be consulted and potentially brought in to help perform the procedure.
Common Oral Surgical Procedures
Oral and maxillofacial surgeons spend nearly ten years studying to become experts in their field. Some focus on a single type of oral surgery, while others practice a variety of them. A few examples of common procedures are:
Teeth extractions / wisdom teeth extraction
Cleft palate and cleft lip surgery
Gum grafting
Dental implants
Injury and impact restorations
TMJ surgery
Tumour removals
Some of these listed procedures can be performed by our general dentists, but complicated scenarios require the skill of an expert. We'll discuss your options with you if we think you require specialized treatment.