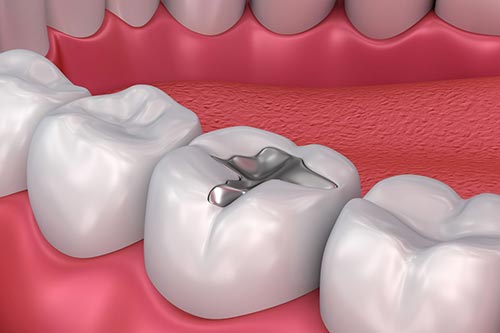 Dental Fillings in Ottawa
Protect your pearly whites with fillings.
At Apple's Dental Clinics, we offer fillings as a preventative dental treatment that protects your smile against tooth decay. If you are keeping up with your routine dental examinations, our team will be able to proactively address tooth decay and can stop it on the spot with a restorative dental filling.
How do fillings work?
As tooth decay chips away at your tooth's enamel, the inner tooth pulp becomes more susceptible to harmful bacteria and infection. Dental fillings offer a preventative solution for this type of tooth decay, filling small holes (cavities) with a white resin compound for natural-looking protection.
An affordable option for preventative dentistry.
Receiving a dental filling from one of our Ottawa dentists is not only preventative; it's also affordable! This treatment can be tailored to your specific needs, goals, and budget. Get in touch with your nearest Apple's Dental Clinics location today to learn more about our fillings.