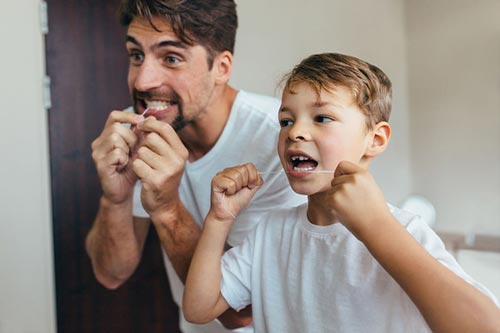 Dental Hygiene Appointments in Ottawa
Happier, healthier smiles thrive at Apple's Dental Clinics.
Give your smile the attention it deserves with regular dental hygiene appointments at your Ottawa dentist. Good oral hygiene is not only important to prevent tooth decay and gum disease, but also to boost your overall health and wellness. If you leave a dental issue untreated, it could affect your chewing, swallowing, speaking, and even smiling.
At Apple's Dental Clinics, our trusted dental hygienists are dedicated to keeping your mouth healthy with thorough cleanings and assessments, including proactive oral cancer screenings.
Taking care of your oral hygiene in our offices and at home
Here are some helpful tips for at-home dental hygiene between dentist appointments:
Brush your teeth regularly with fluoride toothpaste.
Use a soft-bristle toothbrush to gently brush your gums.
Floss your teeth daily. (We promise it's worth it!)
Book a dental health examination every six months.
Contact an Apple's Dental Clinics location near you to book your next oral hygiene appointment today!