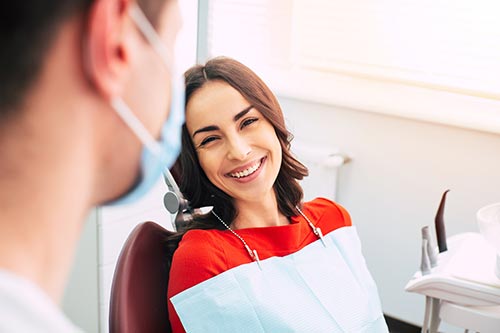 Endodontists in Ottawa
Offering specialized endodontic treatments in Ottawa.
Our dentists across all Apple's Dental Clinics locations are passionate about maintaining your teeth, right down to the pulp. Our endodontic treatments focus on the tooth pulp that lies under the surface of your teeth, which can be subject to serious infection if damaged.
Expert endodontists at your service.
The most common endodontic procedure we perform at Apple's Dental Clinics is the infamous root canal, which involves treating advanced tooth decay that has infiltrated the tooth pulp. Endodontic treatments are also used to address pulpitis, inflammation, abscesses, and some periodontal issues.