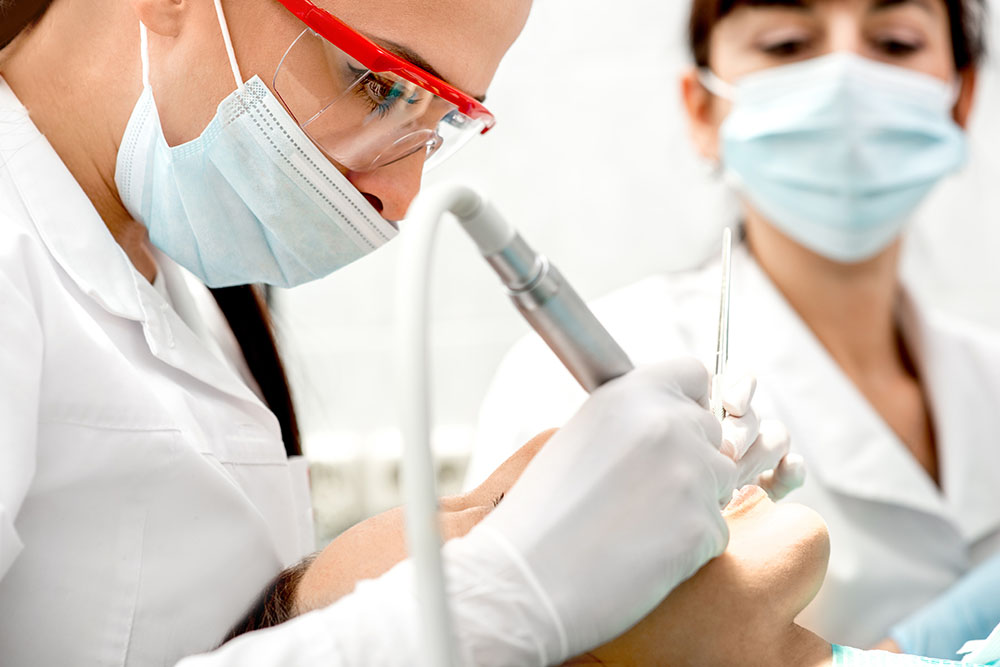 ​The DIAGNOdent System
The DIAGNOdent system aids in the detection of caries (cavities) in the teeth, allowing dentists to diagnose, treat, and prevent tooth decay more effectively. Using a non-invasive laser light, dentists can detect and measure tooth decay in all stages of dental caries.
How the DIAGNOdent System Works
Our dentist will use a manual probe that looks like a pen, moving it around your mouth to detect lesions on the teeth. The tool uses a laser light to measure the laser fluorescence of the tooth substance. In healthy teeth, little to no laser fluorescence will be detected. However, when there are teeth that have lost some of their structure, more fluorescence will be visible.
The level of fluorescence detected by the tool helps the dentist determine what actions need to be taken in the treatment plan for the patient, whether preventative or restorative. In some cases, minimally invasive restorative procedures such as dental sealants or fillings will be sufficient to prevent further decay.